Natya Kala Conference - Ceremonial in Rhythm
02 January, 2014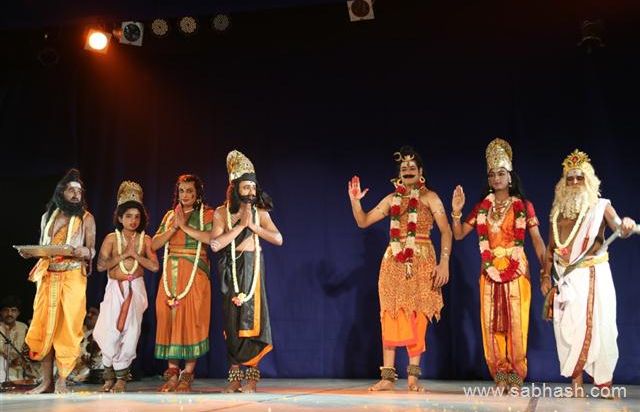 -Sukanya Kumar
The day began with melodious music by, in the words of the Convener Priyadarsini Govind, "the Madras Pianist" Anil Srinivasan.
He was accompanied by Kanjira that he introduced as being, "an underweighted, understated percussion." Anil expressed that "The piano which is generally mistaken as a harmonic support is actually added, not to the stringed instrument list that it actual is, but to the list of percussion according to the Lexicon.
His purpose of this lecture demonstration was to understand the essence of difference in the construct between western and Indian instrument. He structured his presentation juxtaposing Piano as a solo and as an accompanying instrument; playing it in closed verses open or free flowing style; as a sahithya (essence) or sanchara (elaboration); played in strict metric versus rubato structures and finally playing as a frame or as the painting itself.
"Indian music creates beautiful undulations in the strings of the grand piano, as if it was made for it."
Rhythm should punctuate not puncture, be sensitive to the sahitya or lyrics of the composition, tell its own story, be an interlude or overlaid, be used to build up or for release, be sensitive to inflection of the music and be present in silence.
The above ideas were explained through demonstration comprising of Maand and Vaasanti tillana, Katrinile varum geetam, Ambujaksha and Poonguil koovum.
Shades of Sorrow: Confluence of Rhythm and Melody in Harichandra (Bhagavata Mela Natya Natakam) by Bharatham R. Mahalingam (Melattur Mali) came next. The excerpts depicted scenes of Ayodhya and Kashi, story of Chandramati in detail and the story of Harishchandra. Darus in ragams like Ghanta. Dhanyasi, Mukhari, Nadanamakriya and Kurunji were shown.
"In this Harishchandra the music of Melattur Venkatrama Shastry is also preserved along with the lyrics. Ragam Nattai generally used to show majesty and glory was used effectively to depict pain and misery," explained Mahalingam. Seshapadyam, mudukku, talapadyam were aspects of Bhagwata Mela depicted
"These dramas of Bhagawata Mela were created to instill societal values. The religious touch to them was motivating factor," he concluded.
The "Hanuman Thoodhu" in Therukoothu by Kalaimamani Purisai Kannappa Sambandan and Purisai Therukoothu Payarchi Palli was the last session. Introducing the artistes, Priyadarsini Govind said they were the energetic three generations of Sangeet Natak Awardees and adhering to this tradition of Therukoothu for decades.
A spirited Ganapati vandana was followed by patra pravesham of Kattiakaran, the sootradhar. The storyline included the discussion among Hanuman, Jambavan and Angada as to who will be the messenger to Sita, Ilankanni, border guardian of Lanka fighting with Hanuman, Sita's grief conveyed to Trisadai, Hanuman meeting Sita and receiving the Choodamani. An eight hour long overnight presentation on the streets was ably condensed to forty five minutes for an auditorium audience.
"This is the only art form where they dance, sing and perform extempore. Every actor learns all the parts and absorbs the storyline and is able to play any role at any time," remarked V R Devika, folk art expert.

About
Sabhash
- Everything about classical music, dance, drama and a platform for inclusive entertainment
Sabhash.com is the one-stop destination for the latest news and information on the performing arts of India - classical music and dance, theatre, bhajans, discourses, folk performances, and other lesser known art forms. Institutions that revolve around the performing arts have exploded in numbers, and thanks to the Internet which has made information easily accessible, the number of rasikas has grown too. Corporate patronage has played a big part in increasing the world-wide reach of the Indian arts. Sabhash wishes to be a platform for inclusive growth giving an equal opportunity and recognition to not only the main performer but also the artistes who accompany them on stage, and the people who work backstage and play the role of unsung heroes.