Directory
Theatre

Short+Sweet Theatre Festival Chennai 2012
Location: Chennai
Short+Sweet Theatre is one of the biggest festivals featuring 10-minute theatre in the world, which started in Australia in 2002. With about 30 cities across the world hosting the event annually, the second edition is to be held in Chennai, during the month of July. It is presented by P.S. Events along with The Blu Lotus Company in collaboration with the Alliance Francaise, Chennai, and the festival will be curated by Prakriti Foundation. The festival aims at providing platform for actors, writers and directors to create and resent new short plays at affordable prices. Details can be had at 8754415362. Website: www.shortandsweet.org
Sathyasai Creations
Location: Chennai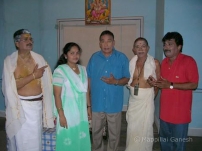 Sathyasai creations so far inaugurated eleven plays of different authors, out of which two are serious and the rest are comedy plays.

All their dramas were well received by all types of audience not only in Chennai city, but also in outstations like New Delhi, Mumbai, Bangalore, Hyderabad, Erode, Salem, Coimbatore, Tiruchi, Karur, Pollachi, Dalmiapuram, Chennimalai, Thiruvarur etc. apart from various clubs and sabhas in Chennai.

One of their plays, a full-length non-stop comedy play "KALAKARA MACHI" was staged more than 90 times in various places and this play has been very much appreciated by cine fame Shri S.V. Sekhar… A review has also been written about this play in the leading Tamil magazine "KALKI".

They also won number of awards for Best Actor, best Comedian , Best Script and best comedy play in the Kodai Nadaga Vizha 2008. 2009 and also in 2010 .and 2012. In the year 2011 they have inaugurated a good sentiment play SOLLATHAAN NINAIKIREN (relationship between father and son) and got appreciated by many number of audience especially by the elder people..
Contact:
Mapilai Ganesh
Sathyasai Creations
+91.94441.14552
Augusto
Location: Chennai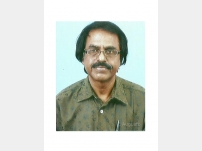 Augusto (B.M.Purushothaman born in August) has written 38 plays and staged more than 2000 times.
Most of his plays have been won awards in the categories of best play , script writer,best director etc., in the Kodai Nataka Vizha organized by Kartik Fine Arts. His latest plays ACHU ASAL won the best director award and the best actor for Mr.K.Raja.
Also awarded by the Mylapore Academy, Lions , Rotary and Wisdom awards.
His plays have been one of a kind , by varying from the usual pattern of tamil plays and nicely blended with suspense.
Contact:
Augusto
+91.98404.70335

About
Sabhash
- Everything about classical music, dance, drama and a platform for inclusive entertainment
Sabhash.com is the one-stop destination for the latest news and information on the performing arts of India - classical music and dance, theatre, bhajans, discourses, folk performances, and other lesser known art forms. Institutions that revolve around the performing arts have exploded in numbers, and thanks to the Internet which has made information easily accessible, the number of rasikas has grown too. Corporate patronage has played a big part in increasing the world-wide reach of the Indian arts. Sabhash wishes to be a platform for inclusive growth giving an equal opportunity and recognition to not only the main performer but also the artistes who accompany them on stage, and the people who work backstage and play the role of unsung heroes.